Project Description
The New Town Truck Reliever Route is a two-lane roadway that will re-route truck traffic on ND Highway 23 around the northeast of New Town. The 3.2 mile project will improve traffic flow through New Town and surrounding area as well as help meet the forecasted traffic demand.  The project is expected to be completed in the fall of 2014.
In addition to the New Town Truck Reliever Route project, crews will also be working on improvements to 1804 this summer. Paving, widening and intersection work is underway from 1804 traveling south to the junction of ND 23. Improvements to Main Street in New Town are planned for the construction season in 2015.
For more information on the 2014 northeast New Town Truck Reliever Route, please review the maps of the projects below. Motorists can also learn more about the projects in our FAQ section of the website by clicking the link provided below.
Map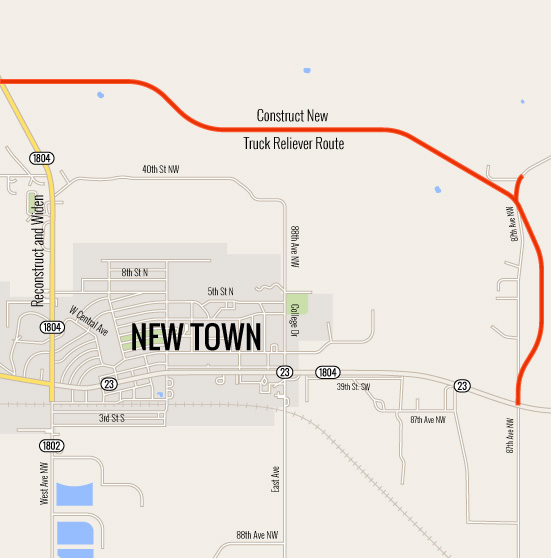 Photos